On May 7, 2017, a unique gathering of the tribes will occur in downtown San Francisco for a Celebration of Peace. It will be the 18th How Weird Street Faire, the World Peace Through Technology Organization's annual peace event. Tens of thousands of people will fill the streets, dancing at the eleven stages of world-class electronic music, enjoying spectacular performances, partaking in fantastic foods, visiting unique vendors, experiencing visionary art, inspired by awesome creativity, and learning at peace technology exhibits.
The How Weird Street Faire will take place from Noon to 8pm. The faire is centered at Howard and 2nd Streets in San Francisco, the heart of the art and technology centers of the city. The theme for 2017 is "Summer of Weird", paying tribute to the cultural pioneers that inspired us and paved the way forward. This year is the 50th anniversary of the Summer of Love, a time of great change, and an explosion of creative culture here in San Francisco. Love and peace were celebrated then, as now. How Weird brings people together in unity, to generate waves of joy and expand our consciousness. Costumes and an open mind are encouraged. Leave your fear behind.
The SF Oracle proclaimed in 1967, "A new concept of celebrations must emerge, become conscious, and be shared, so a revolution can be formed with a renaissance of compassion, awareness, and love, and the revelation of unity for all mankind." Our need for love is growing again as today's youth attempt to find solutions to the greed, corruption, hatred, violence, and separatism around us.
The Human Be-In on January 14, 1967 became the template for a new type of conscious event, inspiring the evolution of music and art festivals, beginning with the Summer of Love and leading directly to the How Weird Street Faire. How Weird is proud to continue the great San Francisco tradition of taking culture further.
The conservative British newspaper Financial Times, in an August 12, 2016 article titled "Were the Hippies Right?", wrote, "Was it mere coincidence that the centre of hippie culture became, a couple of decades later, one of the world's wellsprings of technological innovation? Did Haight-Ashbury inexorably lead to Silicon Valley? The epochal social changes of that era inspired a range of cultural initiatives that led, in various shapes and forms, to the world in which we live today. There is a bond between the creative spirit of San Francisco in the late 1960s, and that of today." Steve Jobs once observed the reason for this innovation, "What is not normal is normal here." How Weird is the modern epicenter for all things not normal in San Francisco.
The How Weird Street Faire is a project of the nonprofit World Peace Through Technology Organization, showing the world that peace is possible. After half a century, peace is needed more than ever.
For more info visit http://HowWeird.org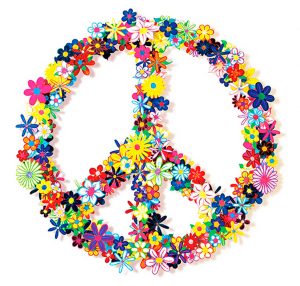 How Weird celebrates 50 years of inspirational counterculture