People have been gathering to enjoy music and dancing for as long as there have been humans. Festivals of all sorts occur around the world. All these gatherings used to be tied to religious events or political events, or time-based events like the solstice. The idea of a festival of art and music for its own sake is a new invention. The seeds of which were the many different countercultural gatherings of the early to mid-1960s.
The first major gathering to bring many of those groups into a cohesive whole was the Trips Festival on January 21–23, 1966. It was the biggest of all the Acid Tests, a three day extravaganza at the Longshoreman's Hall in San Francisco. Diverse groups of people came to check it out, curious to find out what all the technicolor hype was about.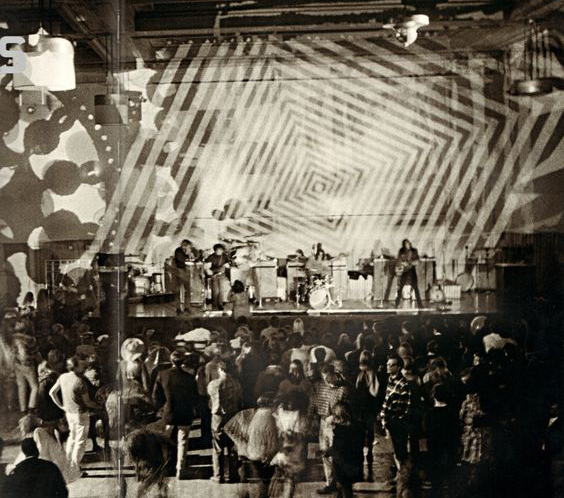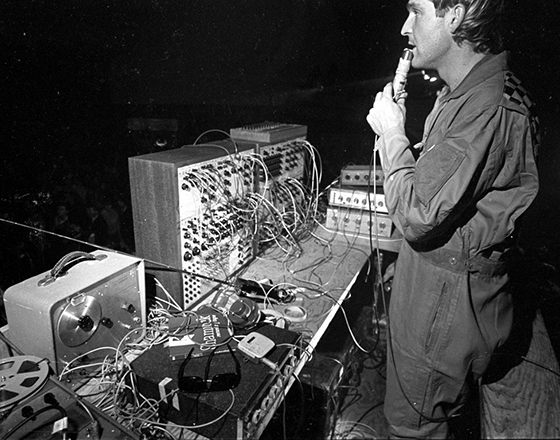 Later that year, an experimental gathering called the Love Pageant Rally took place in San Francisco. It was organized as a freeform protest and performance art happening. It was at that event, on October 6, 1966, that the concept of a Human Be-In was formed. It was envisioned by Michael Bowen and Alan Cohen as a way to bring all the different tribes of countercultures together. They wanted to use the event to raise people's consciousness, and spread waves of peace and love around the world at a time when it was much needed.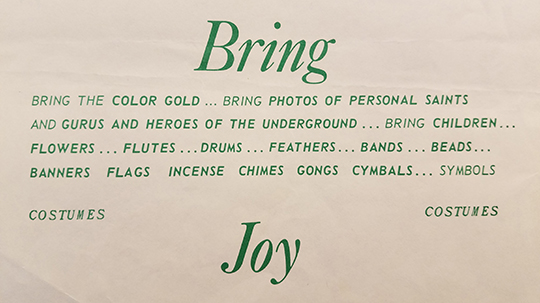 The Gathering of the Tribes for a Human Be-In took place on January 14, 1967 in Golden Gate Park of San Francisco. The event did bring all the tribes together, to enjoy each other's company and soak in the music, art, talks, and prayers that happened that day. So many people came, that it created a sense of destiny being fulfilled. The Human Be-In was the prototype of the modern music festival that we enjoy today. Before that, groups of rock bands had never performed together outdoors in a festival environment. It was also the beginning of the fabled Summer of Love, the first "festival season" of modern times.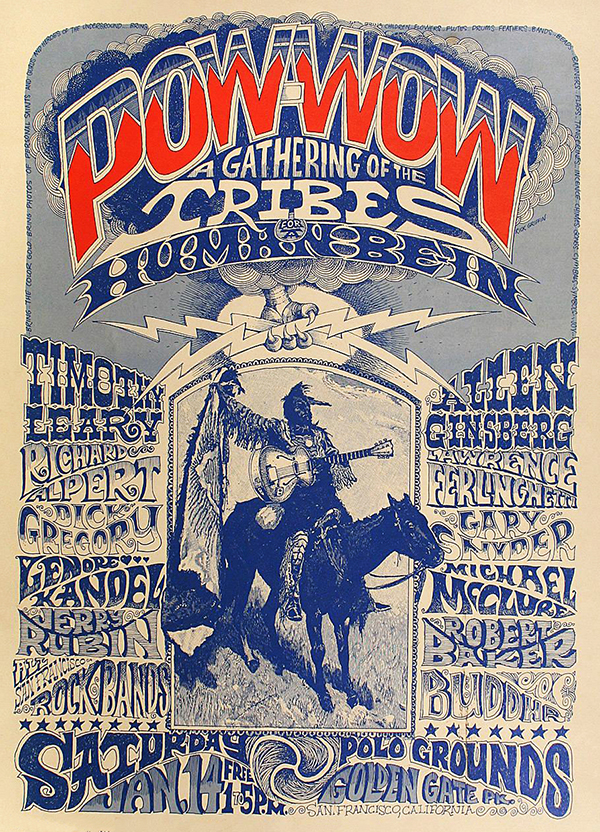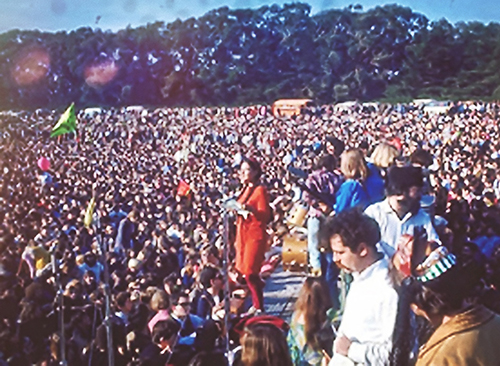 Soon there were Be-In's in every major city, joined by Love-In's and weekend concerts, all growing in popularity. On June 3-4, 1967, the KFRC Fantasy Fair and Magic Mountain Music Festival at the Mount Tamalpais Amphitheatre molded the concept into more of the shape we know today. It featured a full line-up of psychedelic rock bands, blues artists, and performers, and it called itself a "music festival". The cultural phenomenon was refined further two weeks later at the Monterey Pop Festival on June 16–18, 1967. Here the festival structure was exposed to a mainstream audience, and they loved it. The entire summer of 1967 was filled with many festivals, gatherings, concerts, and happenings. These would continue year after year, reaching a peak at Woodstock in 1969. The idea of a festival season spread rapidly, and by 1970 there were music festivals everywhere. They have continued to evolve ever since.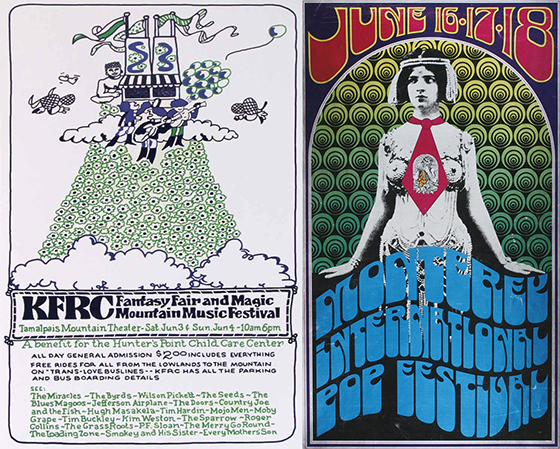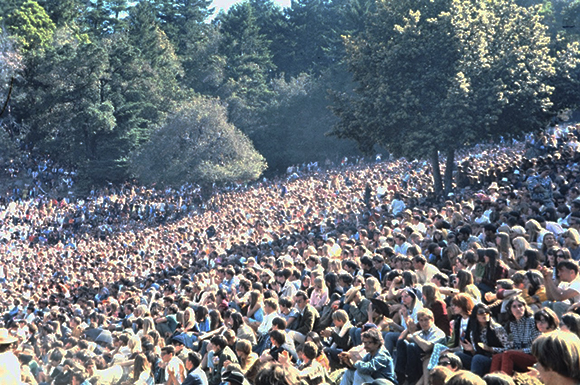 Then the next generation came of age, and embraced a new form of music and art made possible by digital tools. The evolution of electronic dance music led to a creative blossoming in 1988-1989 called the Second Summer of Love. It was then that the seeds of a music festival for electronic music were formed, inspired by the beach parties of Ibiza and Goa. They called these gatherings raves, and lived by a motto that was the same as in 1967… peace, love, unity, and respect. This new generation of music festivals took their form from the many rock and art festivals that had preceded them, combined with the rich history of tribal cultures and traditional music and dance. The new culture spread rapidly, filling every corner of the planet, becoming the most widespread culture ever known.
As it grew, electronic dance music culture diversified and branched into different genres, becoming specialized tribes with similar cultures. It was one of these genres, psytrance music, that took root in San Francisco and embraced the inspirational history of experimental psychedelic culture. Beginning with a group called the Consortium of Collective Consciousness, some truly transformational gatherings were created. From this tribe, came the How Weird Street Faire. The faire was envisioned as a way to bring all the different tribes of electronic dance music together, and allow them to experience each others cultures, and basically become one big diverse family. It was a way of creating peace within our own community, and being an inspiration to others.
Now, 18 years later, the How Weird Street Faire has become the official start to San Francisco's famous festival season. The faire is the modern equivalent to the Human Be-In, representing the next generation of experimental gatherings. How Weird fuses many types of events together to make a unique blend. There are elements of electronic music festivals and rock festivals, art festivals and craft festivals, circuses and performances, Burning Man and regional events, clubs and raves, cultural and neighborhood street fairs, peace and activist activities, parades and protests, community events and spiritual services, and just plain weirdness. Combined they represent all the different countercultures of today. How Weird brings them together for one day, to celebrate our similarities and appreciate our differences. And the public is invited to join in the experience. By doing so, we are contributing to the connection and expansion of consciousness, and the evolution of humanity. Join us as we take gatherings, and ourselves, further. We still have a ways to go.