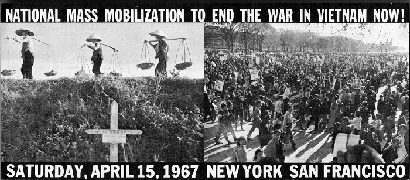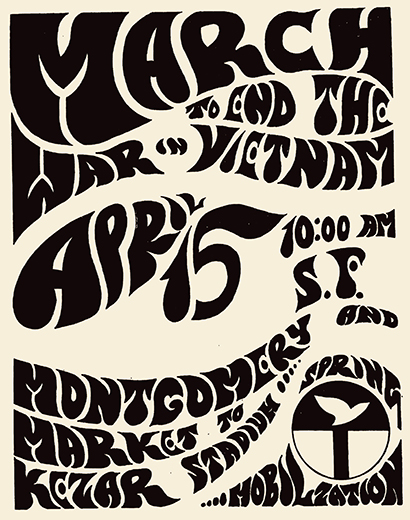 On April 15, 1967, the largest peace demonstration in American history up to that point was held to protest the Vietnam War. It was called the Spring Mobilization to End the War in Vietnam. There were around 100,000 people in San Francisco, and over 125,000 people in New York City. In SF, they marched from Second Street and Market (just a block from where the How Weird Street Faire takes place) to Kezar Stadium at the edge of Golden Gate Park. In New York, Martin Luther King, Jr. led the walk from Central Park to the United Nations building.
The Spring Mobilization marked the emergence of a new era of peace protests, creating a national coalition of anti-war activists. The Mobilization followed a week of anti-war activities on college campuses across the United States. By the spring of 1967, more than 365,000 US troops had been sent to Vietnam, and the number of casualties had risen to more than 6,600. There was a sharp increase in public interest and scrutiny of the war, which by 1967 had affected most people's lives either directly or indirectly.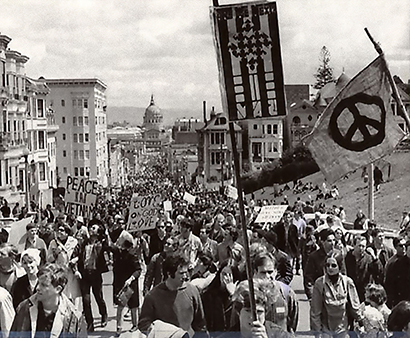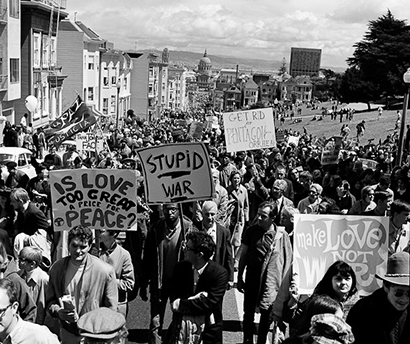 In San Francisco, Kezar Stadium was packed with a diverse crowd of protesters. Music was provided by Country Joe and the Fish, Quicksilver Messenger Service, Big Brother and the Holding Company, and Judy Collins. The speakers included Coretta Scott King (wife of Martin Luther King Jr.), Eldridge Cleaver, Morris Evenson, Rabbi Abraham Feinberg, Julian Bond, and Robert Vaughn (from the hit TV show "Man From Uncle"). Vietnam veteran David Duncan gave the keynote speech.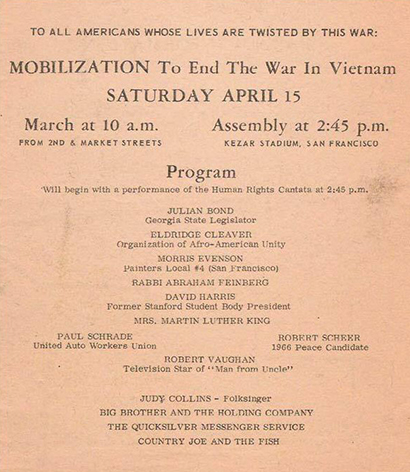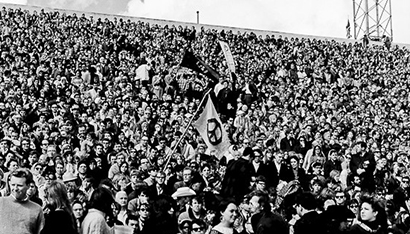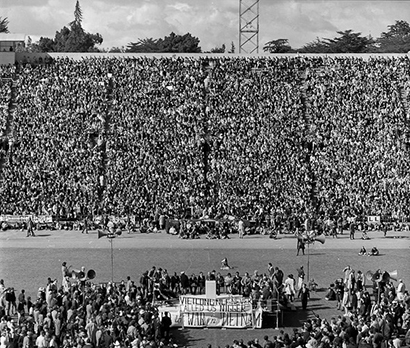 The growing anti-war movement was credited for eventually ending the war. Abbie Hoffman later said "The lesson of the sixties is that people who cared enough to do right could change history."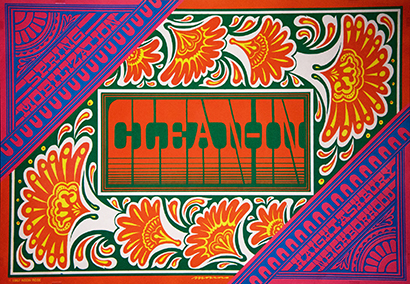 On April 15th, the Haight-Ashbury neighborhood held a Clean-In to prepare the area for the influx of people expected after the march and rally. Streets were sweeped, windows were washed, and trash was removed. The march itself passed near the Haight on Fulton Street, before heading south along Golden Gate Park.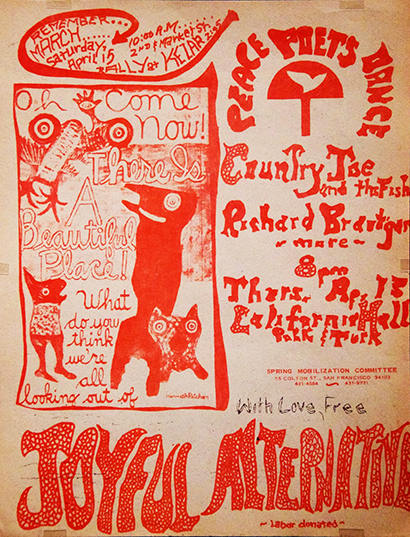 There were many concerts held in support of the peace protest, including a free concert by Country Joe and the Fish in the Panhandle of Golden Gate Park on April 14th, and a Peace Poets Dance the day before that. The merging of the creative countercultures and the political countercultures was on full display in San Francisco on April 15, 1967.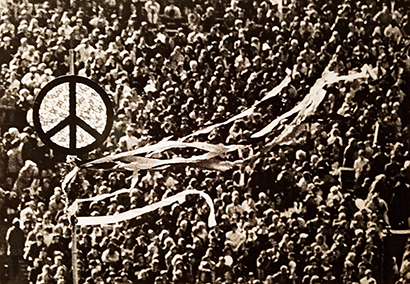 Spring Mobilization to End the War in 1967